The freeware utility from Microsoft to mount ISO Images doesn't work in Windows 7 or Vista. Thankfully there's another utility that does.
The utility that we will use is called Virtual Clone Drive. This utility will let you mount .ISO, .CCD, .DVD, .IMG, .UDF and .BIN files. Download the utility and start the setup process.
Select Yes or OK at the hardware prompt and continue. You might have to restart your computer. Now you should be able to mount any ISO image by just double-clicking on the file. You can also right-click on the cd-rom drive to mount or unmount an image.
Notes: If you are going to reinstall this utility, make sure you uninstall it first, or you'll BSOD yourself repeatedly. Also, as of the latest version, this utility should work on Windows 7 or Vista 64 bit edition.
Not every piece of software that works on Windows XP or Vista will work on Windows 7. Mounting ISO files can be particularly difficult if you've been using Daemon Tools to do it so far.
Until Daemon Tools shows up with a version that will work on Windows 7, you can usePowerISO to mount ISO, nrg, mdf and a few other types of image files. PowerISO is freeware so there shouldn't be any problem. Its only limitations is the screen that asks you to register it and a limit of 300Mb when creating or editing files. Mounting files doesn't come with limitations however.
Update: there is now a Daemon Tools version that works on Windows 7.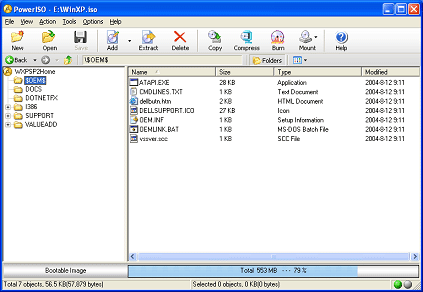 List of Available ISO softwares comparison from wikipedia
http://en.wikipedia.org/wiki/Comparison_of_ISO_image_software
List of all Download links,,
http://www.slysoft.com/en/download.html
http://www.poweriso.com/download.htm